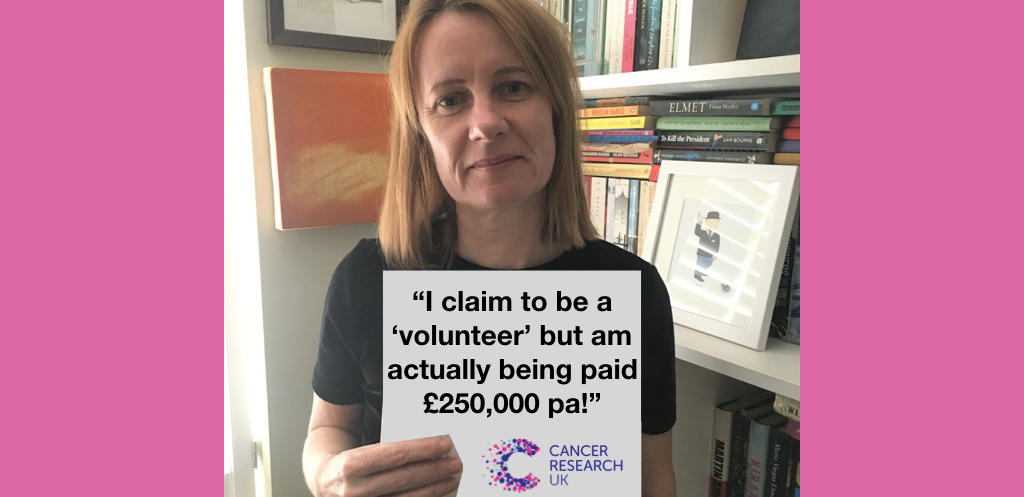 Here at Race 4 Truth we have highlighted Cancer Research UK CEO Michelle Mitchell's hypocrisy on numerous occasions.
We have also had a wry chuckle at her claims to 'volunteer' which, given her £250,000 pa salary, is a bit of a hollow claim given most people would define volunteering as giving up their spare time unpaid.
Well, she's at it again. This time proudly Tweeting to the world that she had 'volunteered' at her local CRUK shop.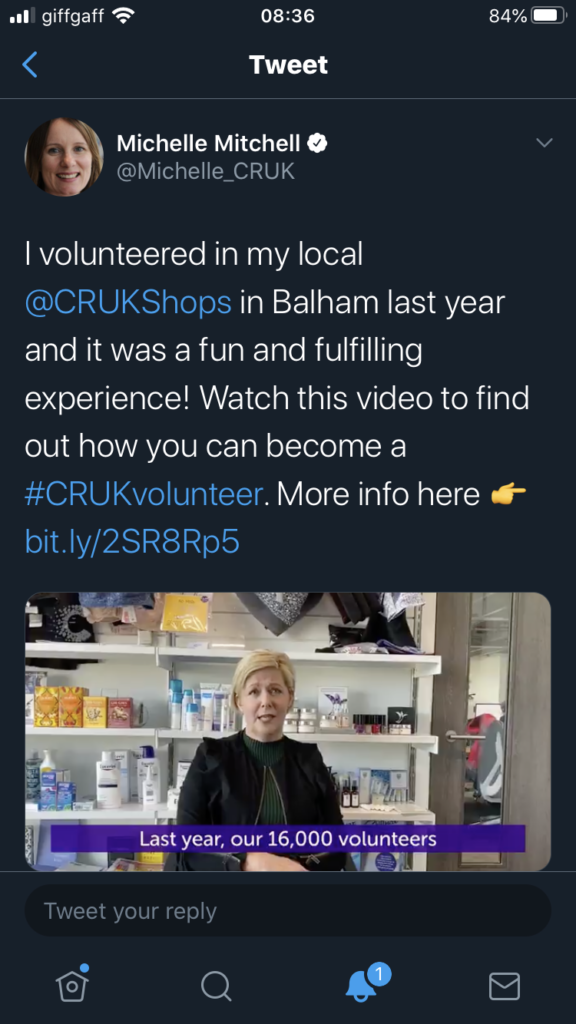 It is a ridiculous claim and, given the lengths many real volunteers go to for so many causes day in day out is more than a bit hypocritical.
But then, we have come to expect mind boggling hypocrisy from Mitchell. Indeed, if hypocrisy were a sport she would be world class. The £250,000 a year 'volunteer'.
Instead of spending her time telling us about her fake volunteering, perhaps she could dedicate some time to bringing to an end over a quarter of a century of lies, deceit and hypocrisy and ensure her organisation finally recognise Jim Cowan for creating the Race for Life.
In the Race 4 Truth, Cancer Research UK are lagging behind!