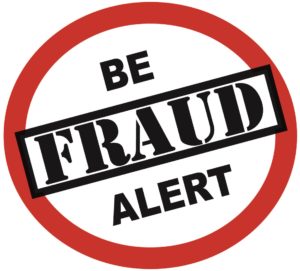 On 19th June we published an article which asked; "were false claims about who created the Race for Life fraud?
In the article we provided evidence and outlined how Jill MacRae, a former Cancer Research UK employee, had blatantly lied, claiming to have created the Race for Life. We exposed how she had previously acknowledged Jim Cowan as the creator of the event, stating he had "come to us with the original idea."
MacRae had gone on to build a successful career on the back of her false claim, including high profile roles with other charities such as British Lung Foundation, National Autistic Society, Visibility and, currently, Barnardo's. We questioned whether including the blatant misrepresentation of her past on her CV might be fraud?
Incredibly, MacRae had even contacted Jim Cowan insisting he stop laying claim to her idea! Jim's response is reproduced in the article and left MacRae in no doubt it was her who should desist.
While we can't see or hear what she still claims in private, or on her CV, we do know that she did remove her claim from social media, including her Linked In account.
Unfortunately for MacRae, the internet has a long memory and a Race 4 Truth supporter spotted an article on her in which she made her false claim and forwarded a screen grab to us.
The article is a feature on MacRae on the website, 'Informed Edinburgh' in their series of 'Spotlight On' features. Comments in the article suggest it probably dates from between 2008 to 2011 when MacRae was running a company called Blether Media.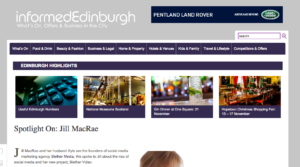 In the article, MacRae is asked; "can you tell me a random fact about yourself?"
Her reply: "I created the Race for Life and organised the very first 5k event way back in 1993 (sic), when I was National Events Manager at what is now Cancer Research UK."

And it is a blatant lie.
The truth, as MacRae well knows, is that Jim Cowan created the event in 1993 after his father was diagnosed with cancer. He took that idea to MacRae at the Imperial Cancer Research Fund (now Cancer Research UK), and he organised the first Race for Life in 1994 (not in 1993 as MacRae suggests).
And Cancer Research UK know the truth, they just choose to tell different stories.
In the Race 4 Truth, Cancer Research UK are lagging behind.
If you come across any articles featuring MacRae and her false claims, or anyone else, please forward them to Race 4 Truth so we can expose them. Should you require it (for example if you work with Cancer Research UK or one of the organisations MacRae has since worked with), your anonymity is safe with us. You can contact us here.