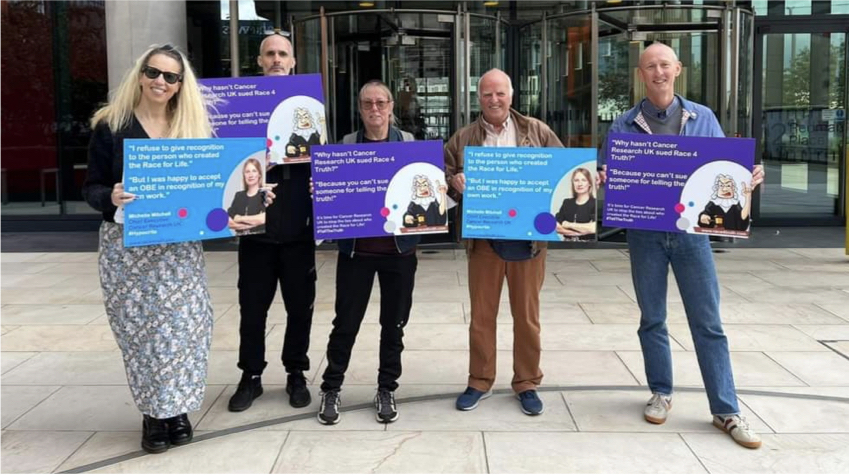 On Friday (22nd September), a small group of Race 4 Truth supporters visited Cancer Research UK's HQ (CRUK) and spent a couple of hours giving flyers to anyone going into or coming out of the building.
Plenty of flyers were handed out, the police passed by and wished the team well, and even an early Autumn shower could not damp spirits.
It is time for CRUK to tell the truth about the creation of the Race for Life and finally recognise Jim Cowan for his incredible creation.
Look out for more flying visits from Race 4 Truth next year when we will target CRUK offices, shops and events.
CRUK by name, crooks by nature.
In the Race 4 Truth, Cancer Research UK are lagging behind.