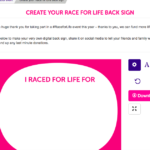 The Race for Life are offering anyone who completed the event in 2018 the opportunity to create their very own 'back sign'.
They say it is as a "thank you" to everyone who took part. However, where people should wear it once they have attached it to their back they don't suggest.
To the supermarket? To sporting events? Doing the gardening? To dinner? We don't know.
We find it a little bizarre. But not nearly as bizarre as the fact they continue to deny any recognition to the man who actually created the Race for Life, a man they unethically and hypocritically continue to ignore while making up a range of tales about the Race for Life's origins, none of which are true.
You can read the true story here.
In the meantime, we used their 'back sign' to create a little reminder for them. Feel free to share it, only not on your back (unless you really want to). We feel on your social media and on their social media might be more appropriate and a little less bizarre.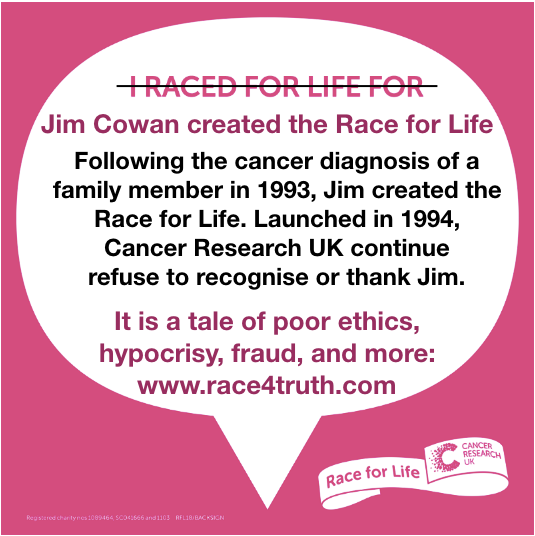 In the Race 4 Truth, Cancer Research UK are lagging behind.