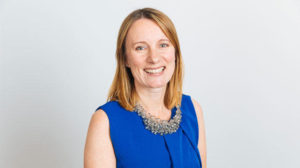 Cancer Research UK have announced a new Chief Executive to replace Sir Harpal Kumar, who is stepping down this summer.
Michelle Mitchell OBE has been CEO of the MS Society since 2013. Under her leadership, there has been a 40% increase in access to effective MS treatments and she has developed a £100m research fundraising appeal.
Before joining the MS Society, Mitchell's previous leadership roles were as Director General of Age UK and Chair of the Fawcett Society. She is also a non-executive director of NHS England, and has been a trustee of The King's Fund and the Power to Change Trust.
Mitchell has a BA in Economics, an MA in Politics and Administration and an International Executive Diploma from INSEAD. Michelle is an alumna of the Innovations in Government Programme at Harvard University JFK School and of the Strategic Perspectives in Non-profit Management programme at Harvard Business School.
Here at Race 4 Truth we would like to offer our congratulations to the incoming CEO on assuming what will be a very challenging role.
Not least among the challenges she faces are tackling the the charity's lack of transparency, low integrity, and the hypocrisy of its leadership over recent years. As an OBE, we know she is willing to accept recognition for her exceptional achievements, we hope she will she be more prepared to also recognise the achievements of others than the outgoing CEO who has been criticised for accepting recognition while not affording it to others.