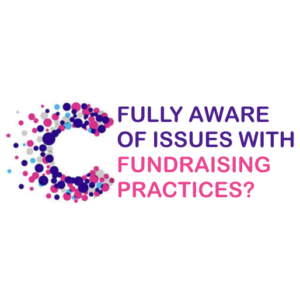 Here at the Race 4 Truth we have highlighted a number of concerns over the way Cancer Research UK deliberately misleads supporters, misrepresents facts, displays serious hypocrisy, and potentially supports fraud. We have gone as far as to question the culture of the organisation and its poor ethics and low integrity.
Now, we are wondering whether all of the above is something the organisation is not only fully aware of but is deliberate policy?
What could possibly bring us to this conclusion?
We have been examining Cancer Research UK's 2017-18 Annual Report (more on which soon) and have found a rather 'interesting' statement on page 42.
At the top of the page, Cancer Research UK cite a reputation risk; "an issue related to our fundraising practices."
Some might find this a very strange thing to consider a risk to reputation if those fundraising practices were more transparent, honest, and ethical.
We find ourselves once again questioning the culture within Cancer Research UK, the organisation's integrity, and its ethical and moral compass. For this single line buried deep in their annual report suggests that the many issues Race 4 Truth have already highlighted are embedded, deliberate policy; policy that the senior management know is immoral and unethical but which are deliberate and which they encourage and employ regardless.
In the Race 4 Truth, Cancer Research UK are lagging behind.