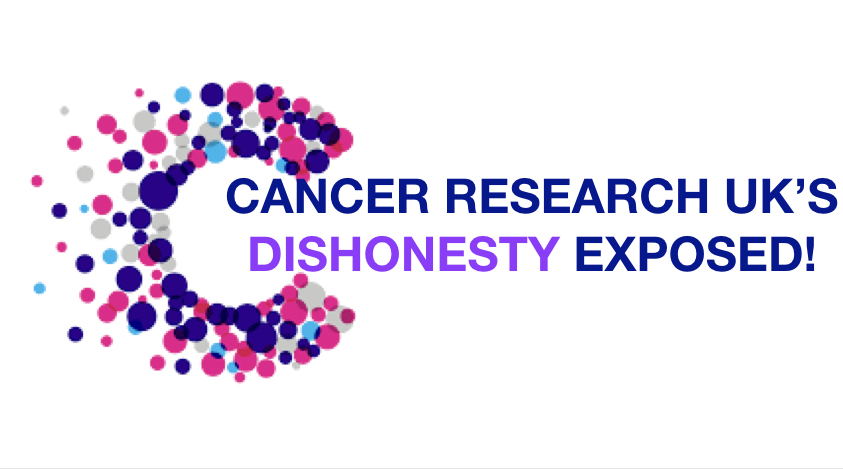 It is reasonable for the public to expect honesty, transparency, integrity and accountability from charities. Unfortunately, in the case of Cancer Research UK (CRUK) you get none of them.
That CRUK happily turned a blind eye to the fraud of their then employee Jill MacRae has been a matter of record for some time.
MacRae infamously claimed to be the creator of the Race for Life after stealing the event from its real inventor, Jim Cowan. So brazen was she that she even threatened Cowan with legal action if he did not desist from his own, honest, claim. But he stood firm and MacRae, now with Barnardo's, backed down and removed all such claims from her social media.
However, by including this false claim on her CV, she committed an act of fraud, an act supported by CRUK who happily provided references to that effect. Indeed, historically CRUK recognised MacRae as the event's creator, a falsehood they have never corrected.
It is over a quarter of a century since Jim Cowan came up with the idea for the Race for Life in 1993 and organised the very first event in 1994. This is evidenced by records from that time, a matter of historical record. However, since 1995 CRUK have consistently lied about the origins of the event, denying due recognition to Cowan.

Initially they supported MacRae's dishonesty and fraud, then they cited a series of other origins for the event before, eventually, rather than show integrity and admit they had been wrong, they adopted a line of 'no one person was responsible for creating the event.' This, despite all evidence clearly showing Cowan did create the event. And, in not correcting the lies, in continuing to deny Cowan any recognition, they display a lack of honesty, a lack of accountability, and a complete absence of integrity.
CRUK's dishonesty is further evidenced by the numerous deliberately misleading claims they make to draw people into their events. Take for example the claim, 'this is beating cancer' used to promote the Race for Life. The reality is that not a single penny from the event entry fees went to research and not a single penny from merchandising went to funding research. Clearly not 'beating cancer' but more likely funding the corporate excess CRUK enjoy.
In fairness to CRUK, those entering the Race for Life who decided to also raise sponsorship might well have contributed to 'beating cancer' but that is not what the advertising claimed. And, when challenged, CRUK would not clarify what percentage of funds raised through sponsorship went to actual research, went to actually 'beating cancer.'
It is a very murky picture. It is a picture of deliberately misleading claims, of outright dishonesty, of an absence of integrity, and a complete lack of transparency and accountability. It is certainly not what the public should expect from a charity.
And this is what we know about. How much dishonesty remains uncovered?
For where there is one lie, there are usually more. And when an organisation lies with so much ease and such frequency it is usually because dishonesty is so deeply embedded within its culture.
IN THE RACE FOR TRUTH, CANCER RESEARCH UK ARE LAGGING BEHIND
Further reading:
THE TRUE STORY OF HOW THE RACE FOR LIFE WAS BORN
WHY DON'T CANCER RESEARCH UK SUE?