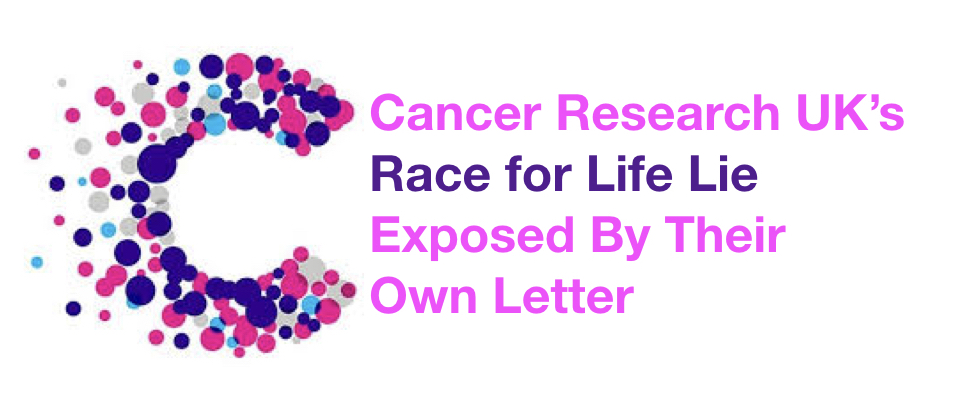 Cancer Research UK might continue to deny Jim Cowan had anything to do with the Race for Life but, in doing so, they ignore correspondence which clearly shows that he came to them with the 'original idea' (their words).
One such example is the letter below from the Imperial Cancer Research Fund's (Cancer Research UK's then name) National Events Manager Jill MacRae in which she states; "Mr Cowan came to us with the original idea..…"
Interestingly, as we have evidenced in a recent article, Jill MacRae is one of the people who has fraudulently since claimed to have created the event herself, it appears with the full endorsement of Cancer Research UK, just one of many 'stories' used by that organisation to deny Jim the recognition he so rightly deserves.
It is time for Cancer Research UK to stop lying and to put right the wrongs done to Jim and give him the credit he deserves.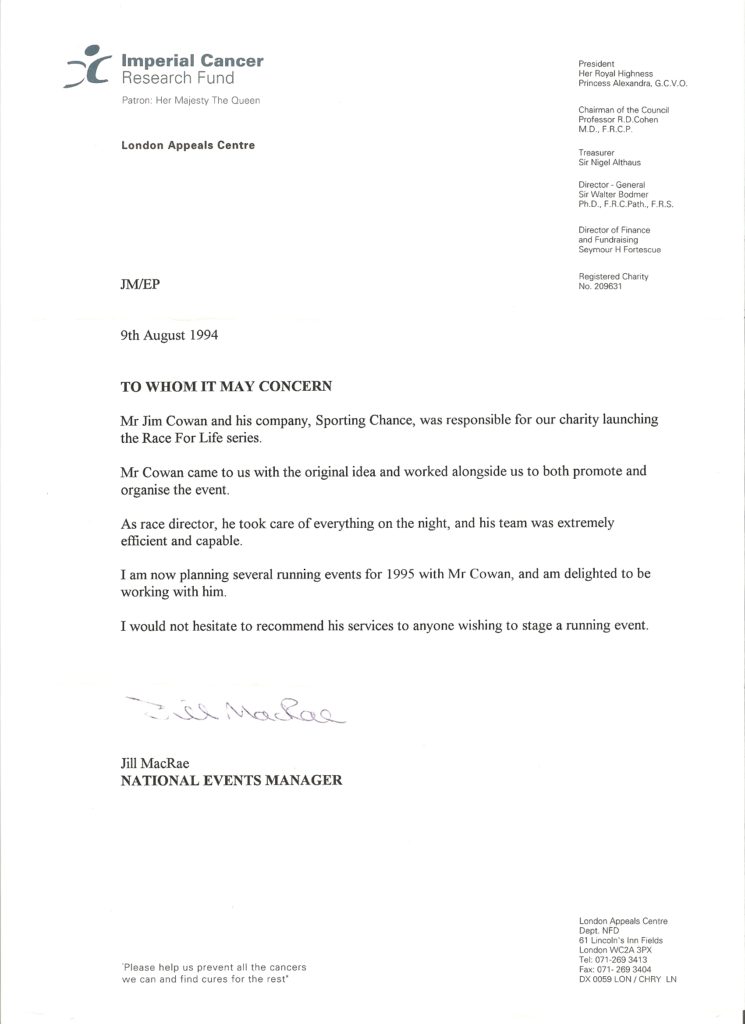 In the Race For Truth, Cancer Research UK are lagging behind!