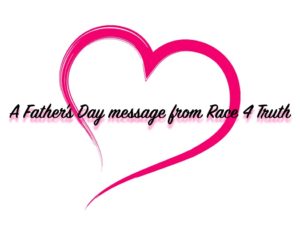 Something heavy "hit" me today, Father's Day, as I read the following post that Jim Cowan shared with his friends on Facebook (shared here with his permission):
My first, and probably only, real hero.
He taught me right from wrong. He taught me to stand up in the face of adversity. He taught that winning is as much getting up to go again when the odds are against you as it is crossing the line first. He showed me patience and understanding. He gave me enough space to grow and make my own mistakes without letting me stray so far that those mistakes defined me. He gave me my love of Chelsea, of sport, of life. He helped me to appreciate that success can be defined in many ways. He helped me realise that everyone is talented, even if they are yet to find that talent. He instilled in me a willingness to debate, to argue my case but not be afraid to be proved wrong and to accept it with good grace when I am. Through him I learned so much, not least to help those less fortunate than I.
As I get older, I realise that I am him, and he was I.
Twenty five years since he left, he is still in my mind every day, my words and actions every minute, and my heart every time it beats.
"Thank you" seems nowhere near enough for what he gave me.
Happy Father's Day Dad from your very grateful son.
That "something heavy" was the realisation that in refusing to formally acknowledge Jim Cowan as the originator of the Race for Life, Cancer Research UK are also effectively depriving John Cowan of the legacy his son Jim sought to create in his honour (see that story here: https://race4truth.com/history/ ).  I'm confident everyone at CRUK has a father, mother, parental figure, or mentor they would be proud to memorialise at some point. I ask each and every one of those folks the same question:  How would you feel if your efforts to honour your loved one were denied and invalidated?  If any one of you would want better for yourselves and your parent, I ask you to join us in the Race 4 Truth.
As long as I have known Jim he has shared these sorts of posts about his father on Father's Day, birthdays, the anniversary of his passing…  today let's let Jim's memorial gift to his father John be restored.
I wish a Happy Father's Day to Dads everywhere.
– Kim at Race 4 Truth