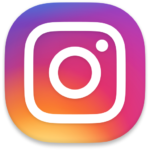 Supporters of the Race 4 Truth will be pleased to hear that we have added a new front to which we are carrying our fight by opening up an Instagram account.
Why not join us there and help the campaign to get Cancer Research UK to recognise Jim Cowan as the creator of the Race for Life?
You'll find us on Instagram at race4truth
And our other social media is on Facebook at /Race4Truth and on Twitter @race_4_truth
In the Race 4 Truth, Cancer Research UK is lagging behind!