Runner's World magazine recently celebrated it's 30th anniversary in the UK and in its 30th Anniversary issue ran a feature on 'Running Game Changers 1993-2023.'
The article was introduced with the words; "Our running community has gone through some pretty seismic changes in the three decades since Runner's World arrived in it. Here, we salute 30 key figures who have been instrumental in changing the game."
And, at number 2 on the list, in amongst famous names such as Jessica Ennis-Hill, Paula Radcliffe, and Usain Bolt, Runner's World listed 'Jim Cowan, Creator of Race for Life.'
The piece described how, inspired by his own father's battle with cancer, Jim's vision changed the running landscape in the UK by opening up the way for the many running charity fundraising events now a feature on the calendar. Along the way it also became Cancer Research UK's biggest fundraiser securing over £1Billion for the organisation over the thirty years.
While Cancer Research UK continue to deny the fact that Jim created the event, Runner's World knows the facts. Indeed, before Jim even launched the event, he was talking to Runner's World about it and, through their then Women's Running Editor Alison Fletcher, they came onboard as one of the Race for Life's very first official partners.
While Cancer Research UK clearly lack the moral compass to correct the record and to recognise Jim Cowan as the creator of the Race for Life and that the event is his father's legacy, the truth is gradually being recognised by more and more people and organisations.
Ask Google, "who created the Race for Life?" The search engine will tell you it was Jim Cowan.
Wikipedia corrected their entry when provided with evidence as to who created the event and now recognise Jim Cowan as that person, inconveniently for Cancer Research UK, also providing a link to a letter from Jill MacRae on Imperial Cancer Research Fund letterhead (CRUK's former name) clearly stating the fact. MacRae was later exposed as someone who had laid false claim to being the event's creator after cutting all ties to Jim Cowan.
And now, one of the world's most prestigious running publications has recognised Jim for his amazing creation, a magazine that would know because they supported Jim when launching the event in 1994.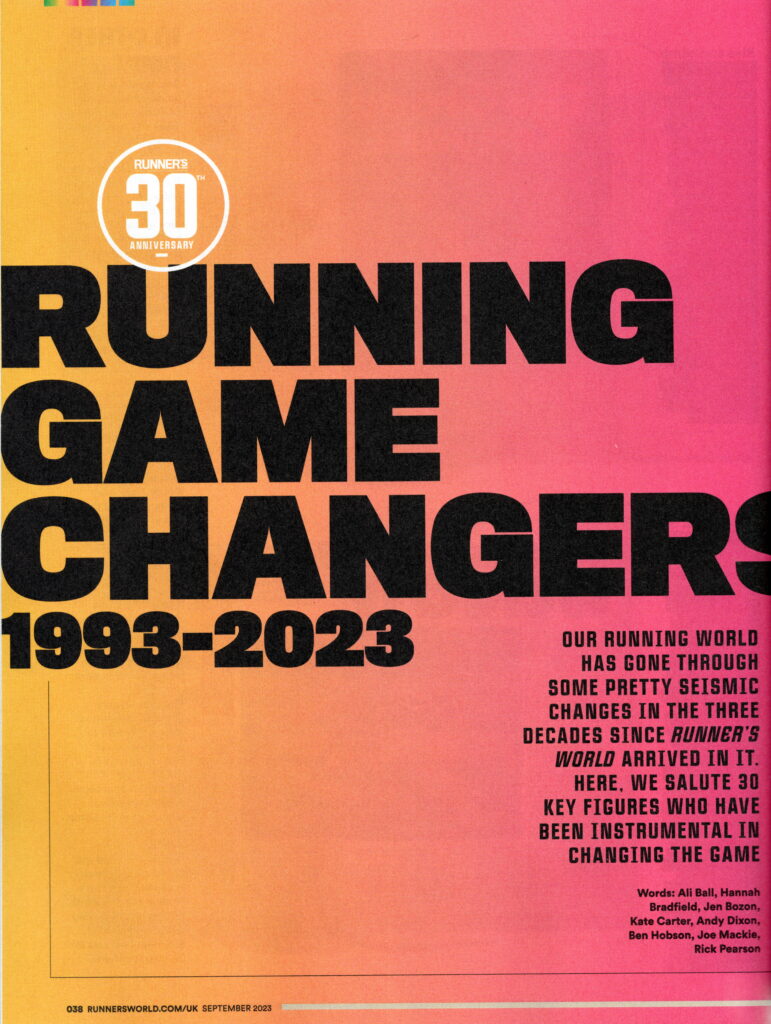 Cancer Research UK continue to back themselves into a corner and deny what the evidence supports and what is patently clear to a growing number of others; Jim Cowan created the Race for Life.
When will CRUK and its leadership under CEO Michelle Mitchell, rediscover some integrity, some honesty, and admit they got it wrong. By now, they must know the truth making their continued denial little short of a lie. A lie they happily spin to any and all who will listen.
In the Race 4 Truth, Cancer Research UK is lagging behind.