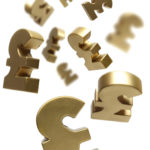 We have probably all seen those television advertisements pleading with you to "donate just £2 a month to cancer research."
The glossy productions tug at the heartstrings and surely only the hardest of hearts would not be moved to being at least tempted to sign up?
But, what the glossy advertisements don't tell you is that Cancer Research UK need over 18,000 to sign up to donate "just £2 a month" for a year solely to cover the cost of their Chief Executive, one of, if not the, most expensive in the sector.*
And that is without including the cost of making the commercial and of buying the prime time advertising slots!
Please, make sure that when you donate your hard earned money, it is more likely to be used for research into cancer than to pay the grossly inflated salaries at a charity which lies about the origins of its own largest fundraising event (the Race for Life).
How? Choose a different charity which funds and supports research into cancer such as The Institute of Cancer Research, Worldwide Cancer Research, or World Cancer Research Fund
*On-costs calculated using https://goodcalculators.com/true-cost-of-an-employee-calculator/