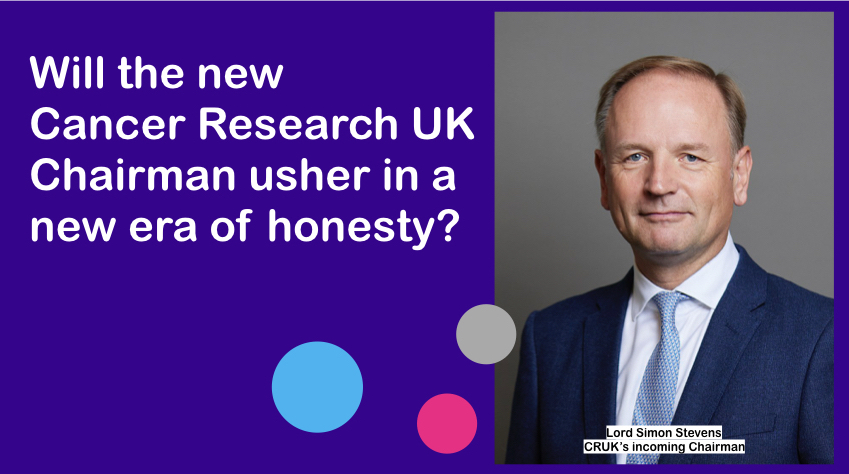 At the end of this month, Sir Leszek Borysiewicz's seven year tenure as Chairman of Cancer Research UK (CRUK) will come to an end. The new Chairman, Lord Simon Stevens, will assume the role in October.
Under Leszek Borysiewicz's stewardship Cancer Research UK maintained a policy of relating fictional accounts of who created the Race for Life before changing to one of acknowledging no one, likely in an attempt to avoid admitting the long history of lies in place of recognising the man who actually did create the event.
That history has been well documented on these pages, a history of lies that has offered zero evidence to support it and is countered by both documentary evidence and witness accounts supporting the fact that Jim Cowan created the Race for Life inspired by his father's cancer diagnosis.
Also under Borysiewicz's chairmanship, hypocrisy has been rife. Despite refusing to recognise Jim Cowan's amazing and ground breaking creation (which has raised over £1 billion for CRUK), he was happy to accept a knighthood in recognition of his own achievements. Also during his time as Chairman the former Chief Executive (Harpal Kumar) displayed similar hypocrisy when accepting a knighthood while current CEO (Michelle Mitchell), already an OBE when assuming the role, continued the hypocrisy by refusing to recognise Jim.
We can only hope that a new Chairman will usher in a new era of honesty, one where integrity matters.
Simon Stevens has already accepted a Peerage in recognition of his numerous achievements. Will he choose to recognise Jim Cowan, or continue the hypocrisy and dishonesty apparently institutionalised at CRUK?
Only time will tell.
In the Race 4 Truth, Cancer Research UK are lagging behind.