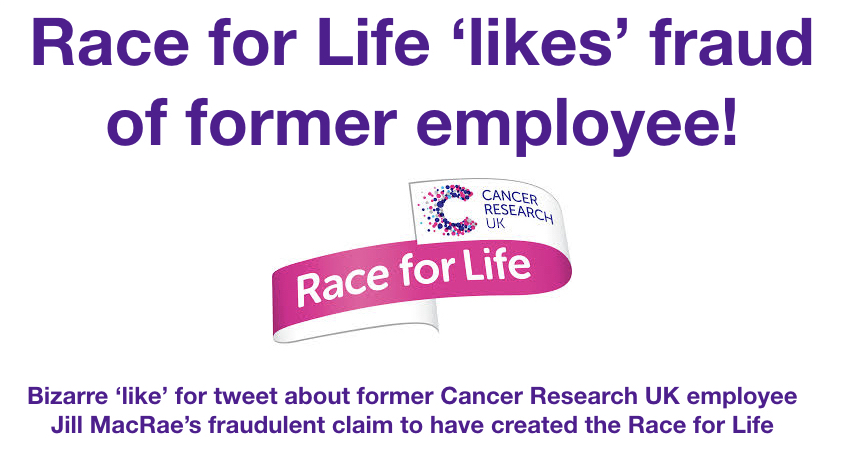 For anyone who has been following the Race 4 Truth, it will not come as news that Cancer Research UK has buried its head in the sand when it comes to acknowledging the truth about the origins of the Race for Life.
Despite all of the evidence proving that Jim Cowan created the event, they prefer silence. They prefer a public display of low integrity over doing the right thing and admitting they got it wrong, over admitting they were duped by the lies of Jill MacRae, a former employee.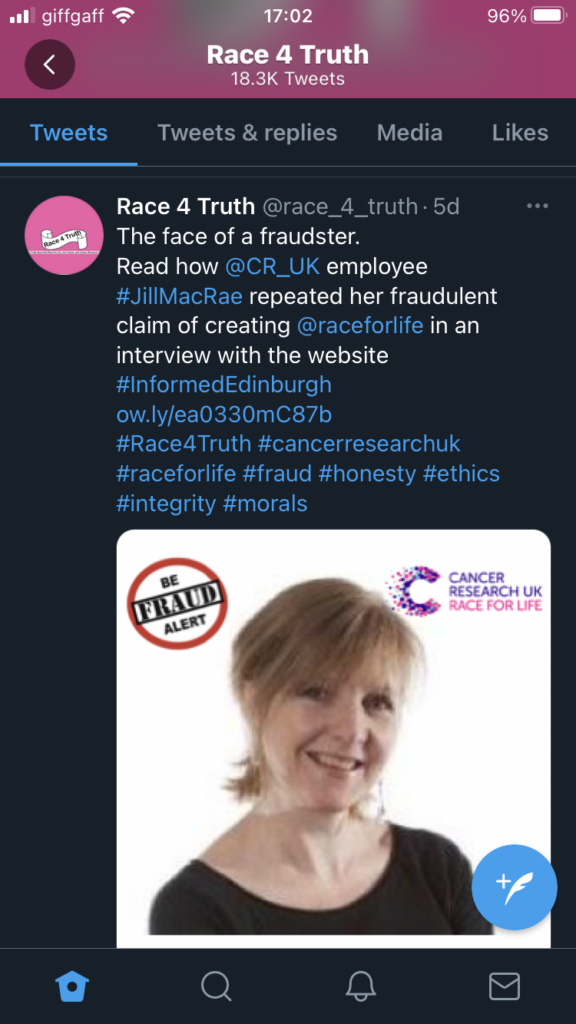 Race 4 Truth recently tweeted a photograph of MacRae with the text; "The face of a fraudster. Read how Cancer Research UK employee Jill MacRae repeated her fraudulent claim of creating the Race for Life in an interview with the website Informed Edinburgh." The tweet included a link to the article (which can be read here). 
Surprisingly, and somewhat bizarrely, the Race for Life decided to like our tweet.
We can only wonder at what it was they liked?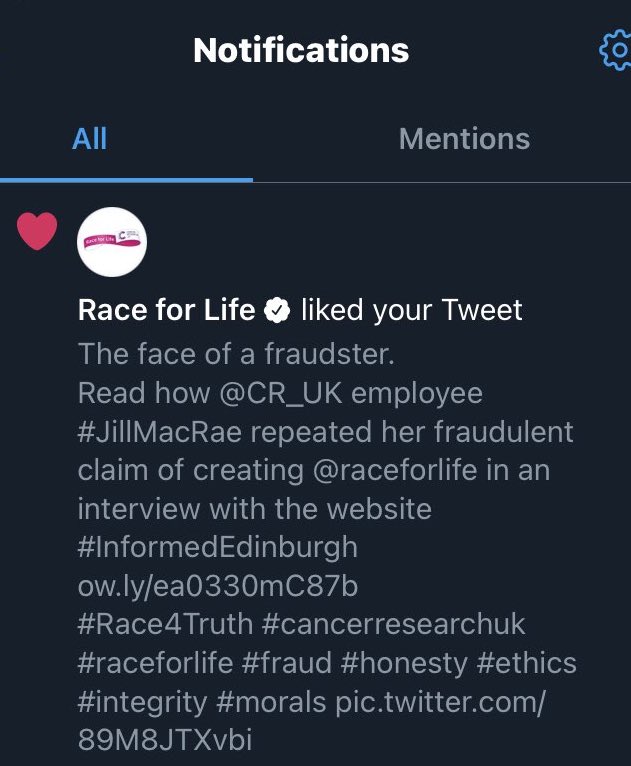 Possibly they liked the tweet in recognition of their former employees dishonesty and subsequent lies? Possibly they liked the suggestion that MacRae's false claim is fraudulent given she undoubtedly used it on her CV to gain paid employment? Possibly they actually like the way they have treated Jim Cowan as a consequence of MacRae's lies and their own refusal to recognise the facts?
We won't be holding our breath waiting for an answer. Cancer Research UK have already demonstrated that their sole tactic on addressing the truth about the Race for Life is to stay silent, head buried in the sand, hoping the facts will go away and leave them alone. And it doesn't take a genius to work out why that is; because anything they could say will only incriminate them further, will only further expose the lies.
In the Race 4 Truth, Cancer Research UK are lagging behind!