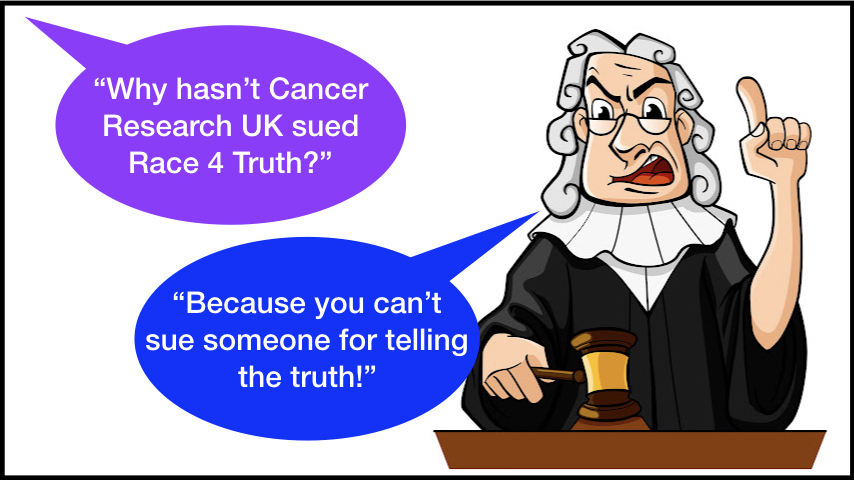 It is a question we have been asked several times since launching our campaign; "why don't Cancer Research UK sue the Race 4 Truth?"
Over the last three years we have talked about their low morals and their poor ethics. We have called them out for their dishonesty. We have exposed their hypocrisy. And we have shown how they covered up the fraud of a former employee.
And their response? Silence. Not a word.
The question has to be asked why, when an organisation with a legal department the size of which would make many corporates blush is called out over their morals, their ethics, their hypocrisy, their dishonesty and their cover-ups, why it doesn't sue those making those accusations?
The answer, as Cancer Research UK are undoubtedly very aware, is a simple one.
You can't sue someone for telling the truth. You can't sue someone for reporting facts.
No, Cancer Research UK choose instead to stay silent. What else can they do without further incriminating themselves? Without exposing more hypocrisy? Without making up more tall tales about the Race for Life's history?
Well, there is one thing they could do. Finally tell the truth. But we're not holding our breath waiting for that to happen.
In the Race 4 Truth, Cancer Research UK are lagging behind.