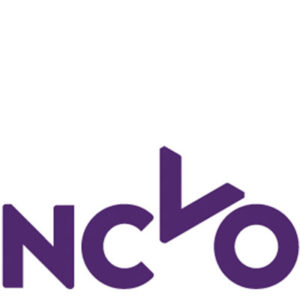 The National Council for Voluntary Organisations (NCVO) has been developing a set of principles that can act as a 'code of ethics' for the charity sector and is now consulting on a draft code.
This code aims to support charities, their governing bodies, and those who work and volunteer in and with them in recognising and resolving ethical issues and conflicts. It sets out the key ethical principles and the supporting actions that charities should take to ensure an ethical approach to their work.
Charities and those who work in and with them would agree to uphold the following principles throughout their work:
Beneficiaries first

Integrity

Openness

Right to be safe
The NCVO say that by incorporating these principles into strategies, policies and procedures, charities would not only be upholding their fundamental values, but also setting the stage for long term success.
Would Cancer Research UK sign up to such a code? And, given their history of hypocrisy and dishonesty, if they did would they stand by them?
Take the section on Integrity as an example. The draft code states; "Charities and those who volunteer, work in and with them should uphold the highest levels of institutional integrity and personal conduct at all times."
Given the near quarter of a century history of Cancer Research UK denying recognition to Jim Cowan, the man who created the Race for Life, a denial supported by 24 years of falsehoods about the event's origins, we must question how such a position would stand up to comparison with the Code of Ethics being proposed?
Given the culture of hypocrisy evident throughout at Cancer Research UK, a culture reflected from the top down, we wonder at where that culture stands when compared with an ethical approach to standards and behaviour?
Given the apparent support for their former Event Manager's fraudulent claims to have created the Race for Life, claims on which she has built a long and successful career, we must ask what Cancer Research UK consider to be 'ethical' about their behaviour and hers?
And, given the bold faced lie which led to our launching the Race 4 Truth, we find it hard to find any claims by Cancer Research UK to be of an organisation adhering to this, or any other, Code of Ethics to be laughable. Or. At least they would be laughable had they not done, and continue to do, so much damage to the man to whom they should be eternally grateful for creating their largest fundraising event and to whom the entire charity sector should be grateful for changing the  face of charity fundraising events when he did.
Here at Race 4 Truth we will be contacting the NCVO and seeking to contribute to their consultation on the proposed Code of Ethics. It is a shame that government are not demanding a more ethical approach from the whole sector under threat of loss of charitable status. For the public must be able to have faith in the sector, faith easily undermined by the likes of Cancer Research UK and their actions, to the detriment of all.
In the Race 4 Truth, Cancer Research UK are lagging behind.