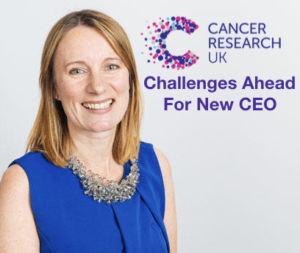 When Cancer Research UK's new Chief Executive, Michelle Mitchell, takes up her post later this summer, she will face many of the same challenges facing all CEO's, whether in the corporate or charity sector. Where is the organisation going? How will it maintain or increase growth? What will the broader economy mean to fundraising? And more, including understanding and improving public perceptions of the charity.
For over and above the recognised and accepted challenges, Michelle Mitchell faces some that should have no place in any organisation but especially not one in the charity sector, challenges which have festered for too long and which will undermine confidence if left unaddressed.
They lie within the culture at Cancer Research UK, a culture whereby low integrity and dishonesty are acceptable, hypocrisy is the norm, and fraud by former employees while in their employ is ignored.
Since launching the Race 4 Truth in May, we have reported on all of the above, citing examples and providing evidence where necessary. The deafening silence from Cancer Research UK speaks to integrity so low that the exposing of this sordid history is not deemed worthy of any comment whatsoever. But then, how do you defend the indefensible?
Our campaign started when Cancer Research UK lied about Jim Cowan having created the Race for Life, costing him a job.
It has traced the many and varied false claims from Cancer Research UK as to the origins of the event and provided evidence, including correspondence from a former employee crediting Jim with taking the original idea to them.
That same employee went on to falsely claim the idea as her own, a claim we queried as potentially fraudulent given it will undoubtedly have appeared on that individual's CV thereby enhancing her career and gaining her monetary reward. And yet, Cancer Research UK have remained silent over the issue, other former employees even supporting the potentially fraudulent claims. And one can only ponder on whether those false claims were supported with references from Cancer Research UK which helped to embed the lie?
When it became apparent to the charity that the lie was exposed and that they could no longer deny that Jim Cowan created their most successful fundraising event, the policy shifted to one of not crediting anyone (barring one slip by an employee who credited yet another different source).
One can only wonder at the hypocrisy of an organisation, and individuals therein, who refuse to recognise the person who created their largest fundraising event, one which has raised over £1/2 Billion for the charity.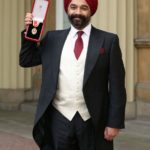 Hypocrisy? Absolutely. For although the charity and its leadership refuse to recognise Jim Cowan, they have been more than happy over the years to accept recognition for themselves; both the outgoing CEO (Harpal Kumar) and current Chairman (Leszek Borysiewicz) have accepted knighthoods in recognition of their own work. The charity and its staff have accepted awards for its work and they also hand out awards to others in recognition of their support.
All of the above in contrast to their refusal to recognise one man, a man who created an enormously successful event, one that changed the fundraising landscape in the UK forever, and one which has raised hundreds of thousands for Cancer Research UK (and continues to raise more). But, a man who Cancer Research refuse to recognise, let alone thank.
Along the way we have uncovered other issues bringing the charity's integrity into question. The (deliberate?) omission of any mention of the fact that not a single penny of the entry fee for the Race for Life supports research into cancer. Even asking a straight question as to how much of the funds raised via sponsorship funds research failed to elicit a straight answer, a straight answer we are still waiting for.
Low integrity, misleading supporters, dishonesty, support for fraudsters, hypocrisy. We can only imagine the depths to which these issues go when considered against the breadth of Cancer Research UK's activities as oppose the recognition of one man's brilliant creation.
The challenge of bringing about the cultural change needed to reverse the above wrongs cannot be underestimated. We wish Michelle Mitchell well as she takes up her new role and hope she will lead from the front and restore the integrity to Cancer Research UK, integrity which has been absent for far too long, starting with giving Jim Cowan the recognition he so rightly deserves..
Not to do so, will only undermine public confidence, in turn undermining the chances of success in those other challenges we mention at the beginning of this piece.
In the Race 4 Truth, Cancer Research UK are lagging behind.
Do your bit to help Jim Cowan gain recognition for his amazing creation and nominate him for a Pride Of Britain Award.