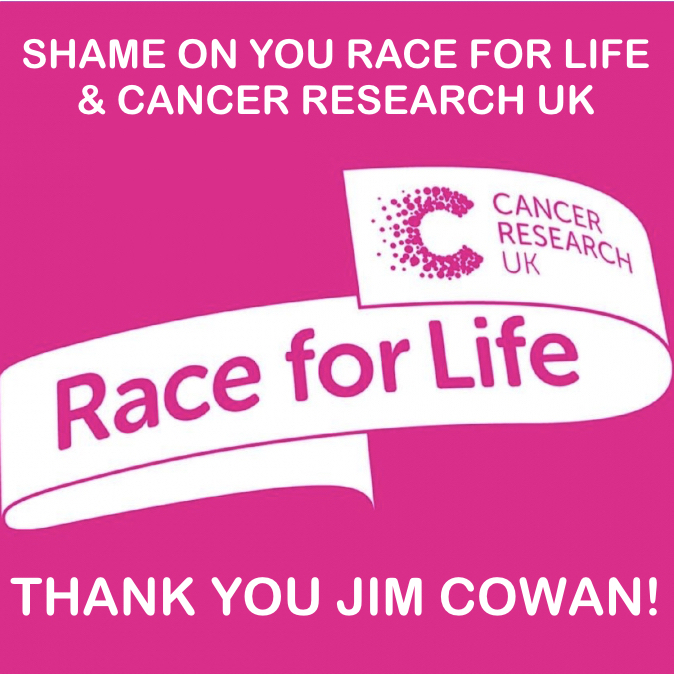 2019 marks 25 years since the very first Race for Life was staged in 1994 in London's Battersea Park.
Most organisations might choose such a landmark as an opportunity to thank the person who created such a successful event, but not Cancer Research UK.
Jim Cowan came up with the idea for the event in 1993 following his father's terminal cancer diagnosis. He took the idea to what was then the Imperial Cancer Research Fund (ICRF) and organised the first Race for Life a year later.
Unfortunately for Jim, the ICRF's the Events Manager, Jill MacRae, decided to claim the idea as her own and went on to build a successful career in the charity sector on the back of her deception while Jim was told he was surplus to requirements.
Over the intervening years ICRF became Cancer Research UK (CRUK), MacRae moved on, and CRUK lost track of how the enormously successful event had begun, crediting a range of incorrect sources but ignoring Jim.
Nowadays, the people at the top of the charity know the facts but choose to ignore them, not even correcting the incorrect credits of the past. Jim continues to be ignored and, far from being recognised, thanked, or involved in the 25th birthday celebration of his creation, finds himself written out of its history by the charity it has done so much for.
We leave it to others to judge the level of integrity displayed by CRUK in their actions, instead choosing to thank Jim for his incredible, amazing creation; one which has undoubtedly saved many lives and changed tens (if not hundreds) of thousands of others for the better.
CRUK won't say it, but we will. Thank you Jim!
In the Race 4 Truth, Cancer Research UK are lagging behind.