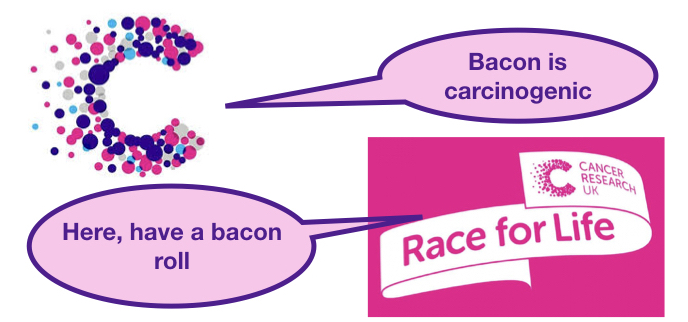 The hypocrisy of Cancer Research UK (CRUK) and those who run the 'charity' are on record but this summer's Race for Life series has set a new low in hypocrisy, even by the appallingly low standards CRUK set for themselves.
Both the current (Michelle Mitchell) and the former (Harpal Kumar) CEOs of the organisation have demonstrated textbook hypocrisy by happily accepting awards and recognition for their own work while steadfastly refusing to recognise Race for Life creator Jim Cowan for his own contribution.
A number of members of CRUK's Board of Trustees likewise have accepted awards and recognition for their work but, led by Chairman, Leszek Borysiewicz, they endorse the CEO's stance on denying any recognition to Jim Cowan.
The position is particularly hypocritical given that although they now take a stance of stating that they don't credit anyone with the creation of the event, for the 25 years previously they have spun a range of fictional stories about the event's origins; fiction they have never corrected.
More widely and beyond its executives, they regularly accepts awards and recognition for its work both as an organisation and for individuals in their employ and who volunteer for them. CRUK applauds the contribution of supporters, of participants in events, of event organisers. In recent months they have even run an online campaign for people to nominate their 'Race for Life Hero' responding to all nominations, sharing many on social media, while steadfastly ignoring the many nominations for Jim Cowan from members of the public.
CRUK's hypocrisy is well recorded. It is also shameless.
Now, even by the very low standards they set themselves, they have reached an all time low.
After warning the public of the dangers of eating bacon and other processed meats, warning of the carcinogens such products contain, they have happily taken income from businesses which profit from selling these products. Worse, they have accommodated them and allowed them to sell at Race for Life events.
It is a bit like saying; "hey, we know this product is damaging to your health but so what. They are willing to pay us to be here and we'll happily take that money so tuck in!"
Now, you might excuse them by suggesting the extra income supports more research into cancer but you'd be wrong. CRUK's own annual report makes it clear that event income does not fund research. No, it funds the gravy train.
"Bacon is carcinogenic. It causes cancer. Here, have a bacon roll while we pop to the bank!"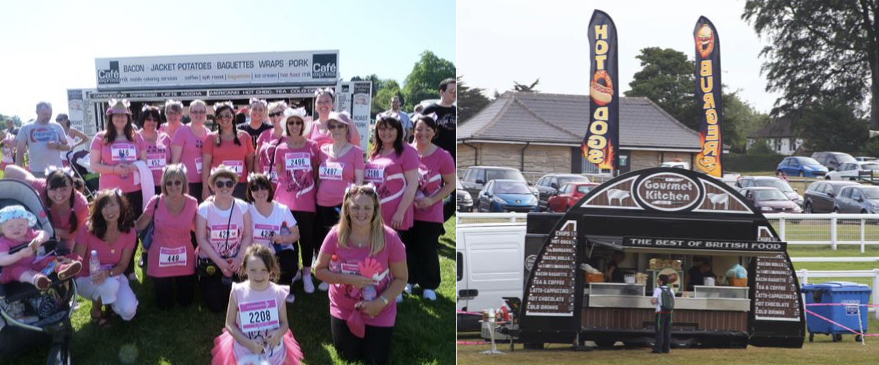 Hypocrisy? You tell us!
In the Race 4 Truth, Cancer Research UK are lagging behind.
Further reading:
Cancer Research UK CEO Provides A Textbook Demonstration Of Hypocrisy
Is Cancer Research UK The Home Of Charity Sector Hypocrisy?
New Cancer Research UK CEO Will Continue Hypocrisy Of Her Predecessor
Cancer Research UK Hypocrite In Chief At It Again
The Hypocrisy Of Cancer Research UK Committees And Trustee Membership
Amazing! Cancer Research UK's Hypocrisy Continues Unabated
Hypocrisy Is Deeply Embedded Within The Culture Of Cancer Research UK
Race For Life Hero Nominations Once Again Highlight The Hypocrisy And Low Integrity Of Cancer Research UK
Bacon, Salami And Sausages: How Does Processed Meat Cause Cancer And How Much Matters?
Cancer Research UK Refusing To Correct Twenty Five Years Of Lying About Race For Life
Percentage Of Cancer Research UK Income Going To Research Is Lower Than They Claim