On 18th April we shared details of our letter to Michelle Mitchell, Cancer Research UK's new Chief Executive, regarding that charity's disgraceful and continued refusal to recognise Jim Cowan for creating the Race for Life.
On 23rd April, we shared Mitchell's non-reply which stated their hypocritical most recent position that they do not recognise anyone with originating any of their events. Other than that statement, her reply ducked all the points raised, stating that as they related to Mr Cowan she would be unable to enter into communication.
We shared our original letter and Mitchell's reply with Jim and he decided to write his own letter to the CEO of CRUK in the hope that, as her reply had suggested, she might be willing to enter into communication with him.
With Jim's consent, we share his letter here. We feel it speaks for itself. We will share and analyse Mitchell's response in the coming days.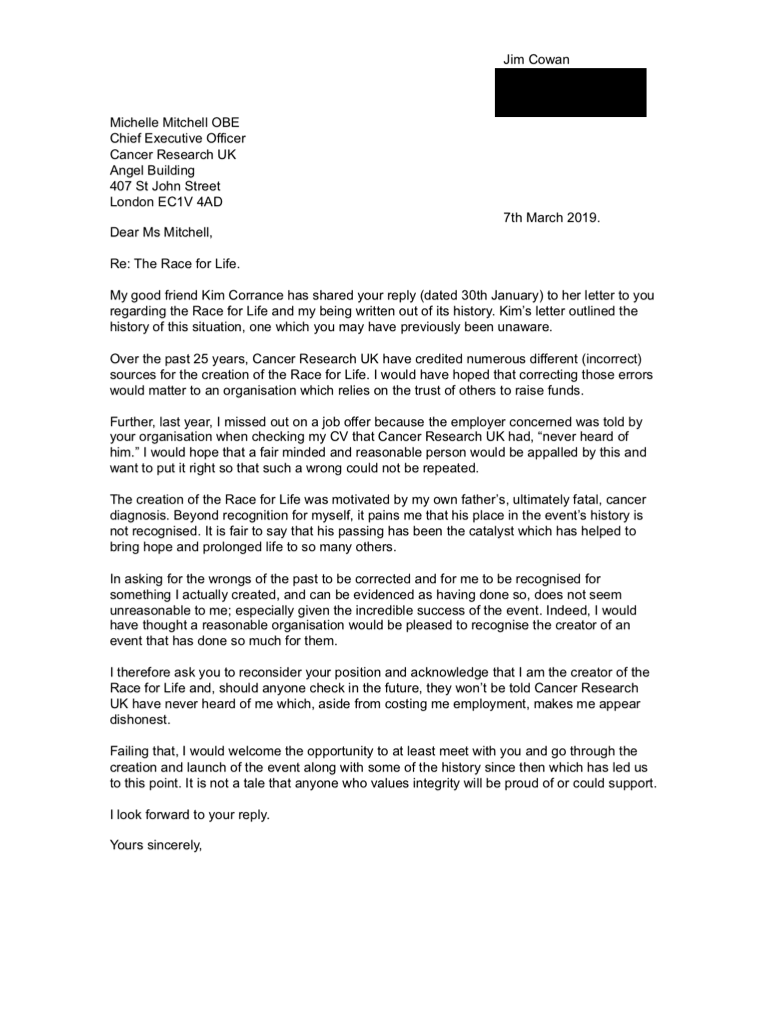 More to follow…
IN THE RACE 4 TRUTH, CANCER RESEARCH UK ARE LAGGING BEHIND.