On Monday (15th April) we updated you as to why we had been posting so few articles recently.
After writing to Michelle Mitchell, Cancer Research UK's new CEO, on 7th January we were hoping that a new era of honesty and integrity might dawn at the charity. Unfortunately this is not the case.
In the interests of transparency and clarity we will be sharing our letter and the correspondence which followed. We will also be analysing exactly what Mitchell and CRUK's replies mean in terms of their honesty, integrity and, in Mitchell's case, hypocrisy.
Today, we share what we wrote in the letter which opened the correspondence on 7th January. We feel it speaks for itself.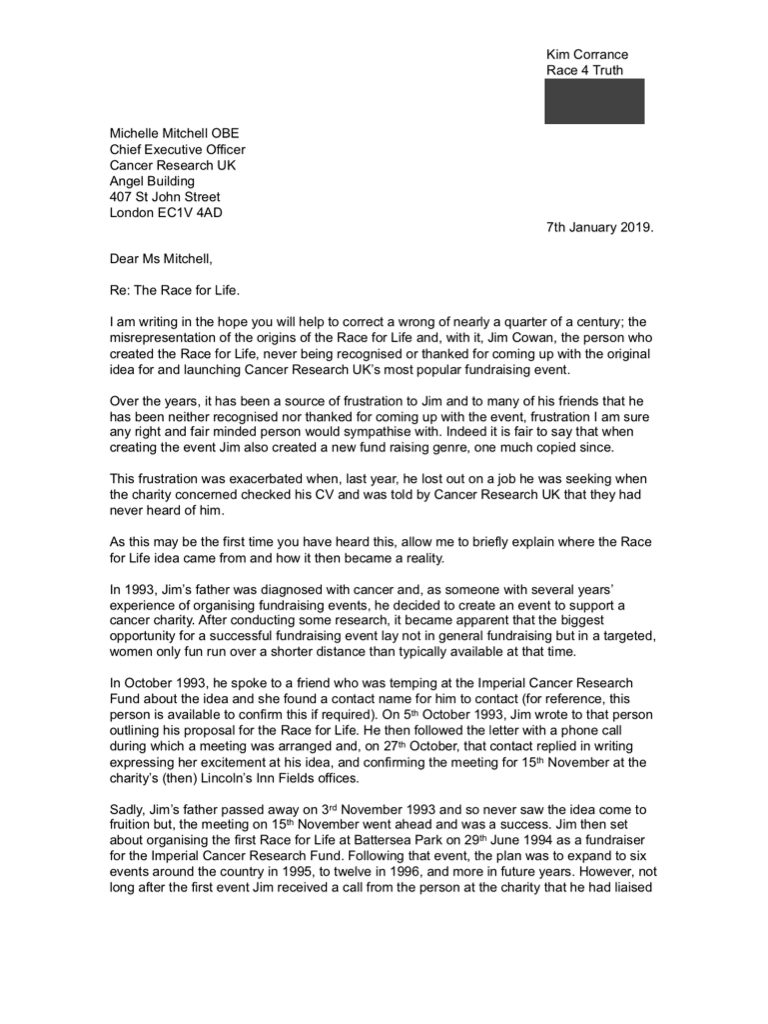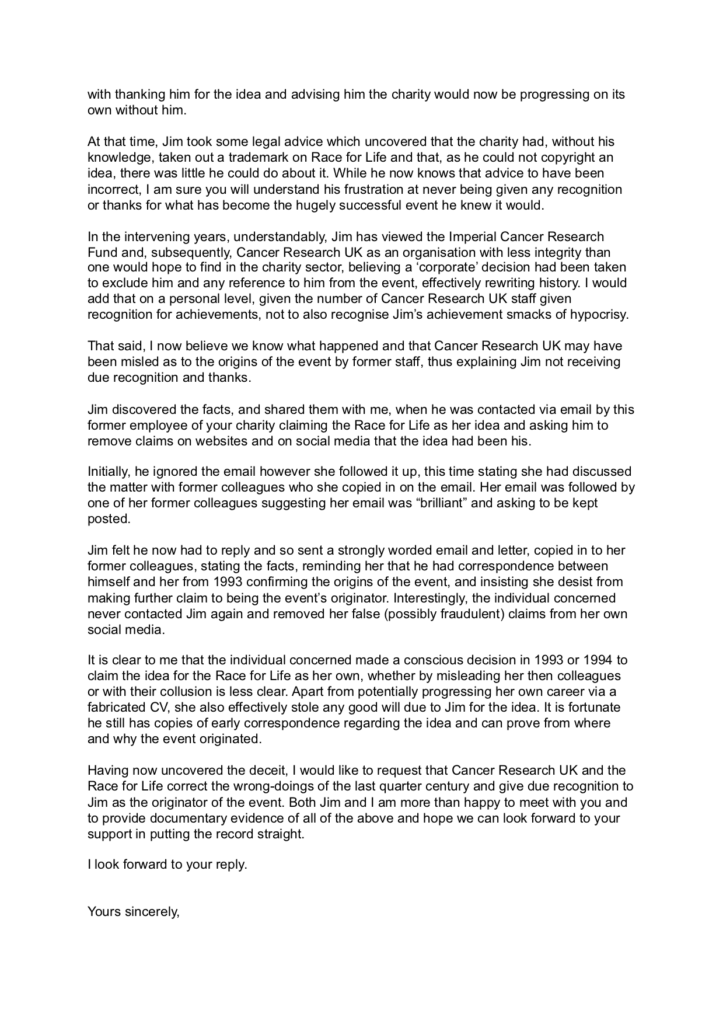 More to follow…