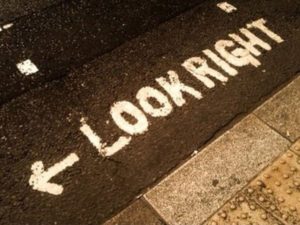 One week after we raised the question of how much of the funds raised via sponsorship of runners taking part in the Race for Life goes directly to fund research in cancer, and despite our prompting them for a reply three times during that week, we still await a response.
The absence of any confirmation does not surprise us though. Cancer Research UK have form for not saying things, phrasing things cleverly, and using false stories, in order to create a misleading impression of their events and where money raised through those events goes.
It is a fact that they have spent the best part of a quarter of a century spinning a range of different yarns as to who created the Race for Life and denying any recognition to the person who actually did.
Having been called out on these tales, they now take an official line of "not recognising anyone." And why tell the truth when simply missing it out fits your agenda better?
For example, why tell people that none of their Race for Life entry fee funds research into cancer? Far better not to mention it at all and leave people with the impression it does through statements such as, "this is beating cancer." How the entry fee "is beating cancer' is anyone's guess when none of it goes to any research. But let's not tell anyone.
And then, rather than the (deliberate?) omissions, look out also for the cleverly phrased statements, such as the one we are seeking clarification on (so far, without success); the Race for Life website states that sponsorship raised goes to Cancer Research UK leading to questions as to what percentage actually finds its way to funding any research?
For there is a fundamental difference between going to Cancer Research UK and its high earning executives, its expensive central London and regional offices, etc., and actually funding research.
What percentage of the sponsorship, raised and donated in good faith, actually funds research?
In the absence of any reply, study Cancer Research UK's form and draw your own conclusions.
In the Race 4 Truth, Cancer Research UK are lagging behind.